Honor Warren: Queen of Hearts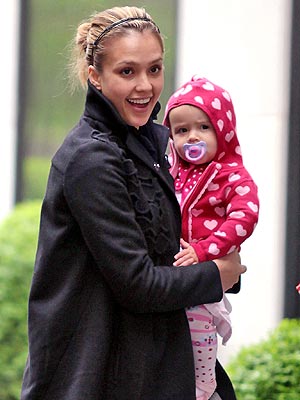 Landov
Keeping her sweetheart close, Jessica Alba and pretty-in-pink daughter Honor Marie step out for a stroll in New York City on Tuesday.
Is there a chance Jessica, 28, will make Honor a big sister in the future? For sure, the actress says.
"I'm hoping to definitely have more kids," she shares. "Whatever happens, I'm not setting a certain number. I think in life you're always surprised and a few more kids are certainly in my future."
Honor, 11 months, is the first child for Jessica and husband Cash Warren.
See more of Jessica, Cash and Honor in their family gallery.
Click here for yesterday's cutie!