Chloe Allen's Flirty Florals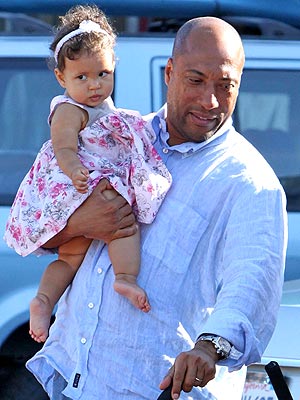 Flynet
It's only the second time we've seen this celebrity baby! Byron Allen totes dressy daughter Chloe Ava, 8 months, while wife Jennifer Lucas (not pictured) sets up the stroller as the trio run errands in Malibu on Sunday.
At the time of her birth last year, Byron — host of Comics Unleased — told PEOPLE that he and Jennifer "couldn't be happier. Our bundle of joy is simply amazing."
Click here for yesterday's cutie!