Nahla Aubry Sports Some Shades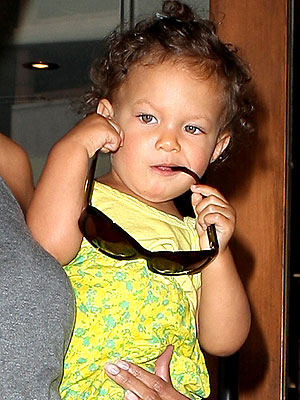 GSI Media
She's too cool for school! Nahla Ariela Aubry, 13 months, got hold of mom Halle Berry's sunglasses while leaving the Barefoot Cafe in Los Angeles on Saturday. The two enjoyed lunch after a shopping trip in Century City Mall.
Halle recently shared that she planted a vegetable garden in her backyard and took up online shopping to shield her family from the paparazzi. But at boyfriend Gabriel Aubry's urging, she's taking her little girl out for more fun day trips!
See pictures from Nahla's first year in our gallery, Nahla Ariela Aubry: Fun at One! If Halle wants to get Nahla some shades of her own, she should check out our latest Steal That Style feature, Protect Those Peepers!
Nahla wears Splendid Little's Boho Voile Romper ($53; available here in red).
Click below to see a photo of Nahla and Halle together at Century City.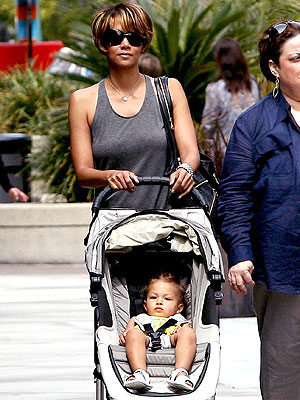 INF
Nahla wears See Kai Run shoes in their Sara style ($38). Halle pushes Nahla in a Baby Jogger City Mini stroller in stone/black ($230). Check out our review of the City Mini Double here.