Carnie Wilson's Sunday Service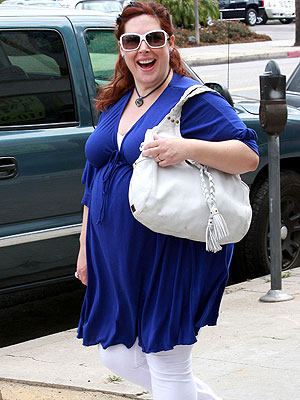 Sam Sharma/Pacific Coast News
After Sunday morning service at the United Methodist Church, Carnie Wilson ran errands in Sherman Oaks, Calif. — including a trip to the grocery store. Due with daughter Luciana in June, Carnie, 41, says big sister Lola Sofia, 4, is more excited than anyone!
"Lola's really, really thrilled. She was with me when I took the pregnancy test, and when we looked at the stick, she started jumping up and down, going, 'Mommy, you're pregnant!' She's so excited for this baby to come."
Carnie can currently be seen hosting The Newlywed Game on The Game Show Network. She also recently gave us a peek at Luciana's nursery — check it out here!