Minnie Driver and Henry's Spring Stroll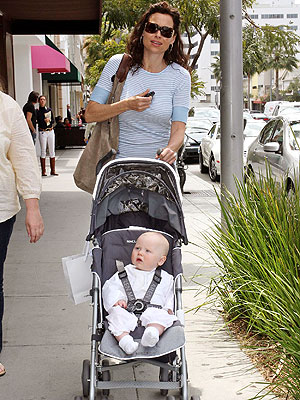 Michael Wright/WENN
Minnie Driver strolls down the sidewalk with her baby boy — 8-month-old Henry Story, looking quite angelic all in white! — after leaving a store opening in Beverly Hills last week.
The store in question? Marie-Chantal of Greece's third U.S. children's clothing boutique! The wife of Crown Prince Pavlos, 40, says she's especially proud of her boy's line: "It's very much my pride and joy because I have my four boys…  It's made of very beautiful fabrics… very neat and tidy — just the way I like to dress my children," she explained.
Henry rides in a Maclaren Techno XT ($315).