Jennifer Garner and Violet Go Under the Sea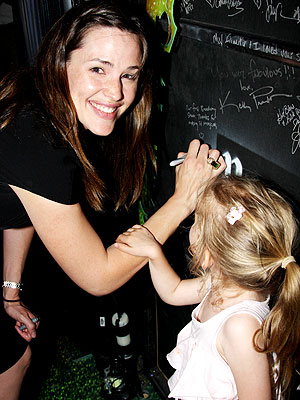 Bruce Glikas/FilmMagic
Jennifer Garner poses for a quick photo — while 3-year-old daughter Violet Anne tries to get her attention! — as she signs the celebrity wall backstage at The Little Mermaid on Broadway at the Lunt Fontanne Theater on Tuesday in New York City.
Jennifer, 37, was in the Big Apple last week promoting her latest film Ghosts of Girlfriends Past, in theaters now.
Violet wears a Ladybugs and Lullabies Grace snap clip ($5) that was gifted to her in the Jewels and Pinstripes New Girls in Tinseltown Gift Bag sent to Seraphina.
CBB Deal: Receive 20 percent off your Ladybugs and Lullabies order using code CBB20 at checkout.