Usher and Cinco Peace Out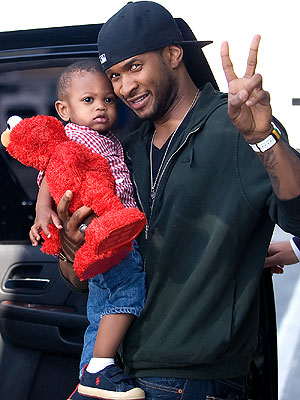 Bauer Griffin
Usher flashes the peace sign while toting son Usher 'Cinco' Raymond V, 17 months — and his Elmo! — at LAX on Saturday.
The pair were off to Miami, Fla., where they were spotted enjoying the sand and surf earlier today.
The R&B star, 30, and wife Tameka also have a second son together, 4-month-old Naveid Ely.
Click here for yesterday's cutie!