Tom and Suri Cruise's Safe Crossing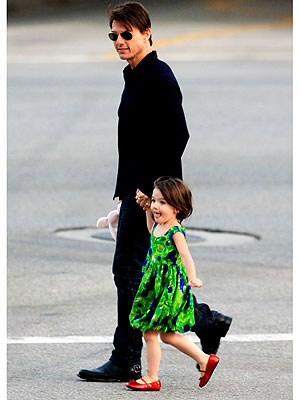 INF
While Katie Holmes played host at the Independent Filmmaker's dinner in New York City, hubby Tom Cruise is on daddy duty, enjoying a stroll with 3-year-old daughter Suri in Beverly Hills, Calif. on Monday.
Although the tot inititally ran ahead of Tom and big brother Connor, who was with them, dad caught up by the time they needed to cross the street, holding Suri's hand tightly.
See more images of the family in their photo album: The Holmes-Cruises!
Suri wears Nordstrom's Bella Ballet Flats in Candy Red ($40).