Gwen and Kingston: Errand Run!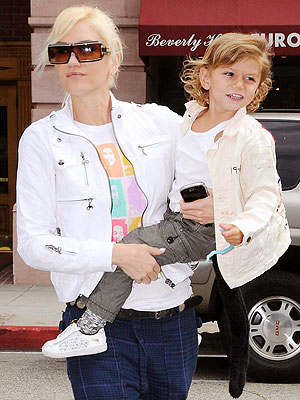 Marcos Vasquez/Ramey
Gwen Stefani keeps a tight hold on son Kingston James McGregor, 2 ½ — who will be joining his dad Gavin Rossdale on tour this week — while running errands in Beverly Hills on Friday.
Are the Stefani-Rossdales one of your favorite celeb families? See more photos of them — including Zuma — in their family album!