Joely Fisher and Girls Clean Up the Beach!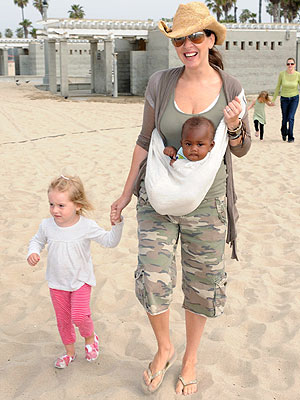 Ray Mickshaw/Fox/Getty
Joely Fisher and two of her three girls — True Harlow, 3 and Olivia Luna, 7 months — arrive for Fox's Earth Day Beach Cleanup, held in Santa Monica on Wednesday.
The 'Til Death star, 41, is also mom to Skylar Grace, 7 ½ .
'Til Death airs Wednesdays at 9 p.m.