Jacinda Barrett and Satine: Craving Crêpes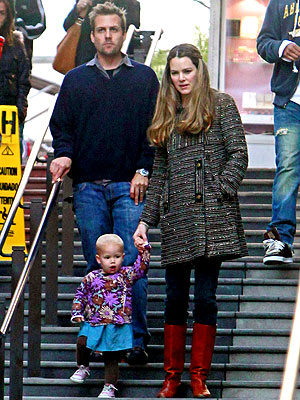 Anthony/Pacific Coast News
It was snacktime for actress (and Real World alum) Jacinda Barrett, husband Gabriel Macht and daughter Satine Anais Geraldine last Thursday in Los Angeles!
The family stopped by the Hollywood and Vine shopping center for some crepês which Satine, 20 months, enjoyed on mom's lap!
Next up for the actors? Jacinda, 36, will star in New York, I Love You — out this month in limited release — while Gabriel can be seen in The Spirit, out now on DVD.
Satine wears Converse All-Star Hightops in Pink ($26).