Angela Kinsey and Isabel Wheel Around Town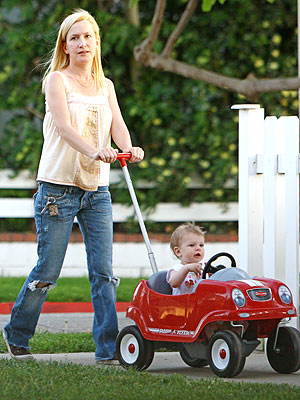 GSI Media
Look who's driving! Angela Kinsey took 11-month-old daughter Isabel Ruby out for a spin around the neighborhood earlier this week in California.
Isabel is the first child for The Office star, 37, and Warren Lieberstein, her husband of eight years. Unfortunately, the couple announced their separation in February, saying that they were "taking some time apart to figure out what is best for Isabel and for [our] relationship."
The Office airs Thursday nights at 9 p.m. on NBC.
Isabel rides in Radio Flyer Steer and Stroll Coupe ($100).