Kelly Rutherford and Hermés Do Breakfast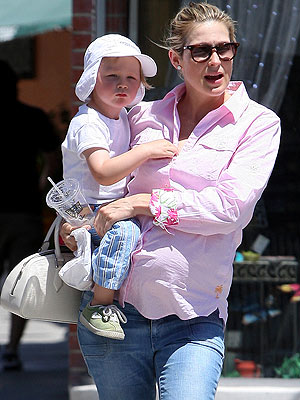 GSI Media
Back in Los Angeles as she awaits the birth of her daughter — due the first week of June — Kelly Rutherford took son Hermés Gustaf Daniel out to breakfast at Le Pain Quotidien on Monday.
Hermés, 2 ½, has been interested in her pregnancy, Kelly says. "It's never a reality until it's a reality; I'm sure for a two-year-old that's especially right, but he loves it. He rubs my belly, he talks to the belly, and we've talked about him being a big brother and what that's going to mean and he gets excited about it. It's sweet."
The Gossip Girl star, 40, is featured in our Who's Due Next gallery. Check it out here!