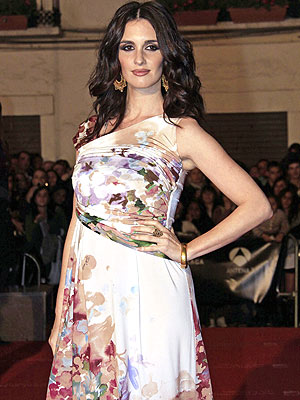 Flynet
Mamacita! Paz Vega made a statement as she arrived at the Malaga Film Festival on Sunday in Malaga, Spain. The actress, 33, is currently expecting her second child, due in August.
We haven't seen much of Paz this pregnancy except for a brief public appearance in February, but she explained that morning sickness had hit her hard! Thankfully she's now feeling better.
The new baby will join big brother Orson, 23 months.
Who else is expecting an August arrival? Find out in Who's Due Next!