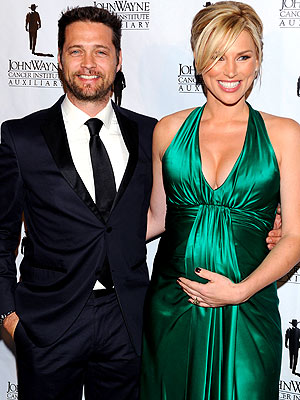 Todd Williamson/WireImag
Naomi Lowde-Priestley — who announced last week that baby no. 2 is on the way! — showed off her belly progress while arriving at the 24th Annual Odyssey Ball with husband Jason Priestley. The new little one will join big sister Ava Veronica, 21 months.
The event was held Saturday at the Beverly Hilton Hotel in Beverly Hills, Calif., and benefits the John Wayne Cancer Institute at St. John's Health Center.
Brandon Walsh lovers can catch Jason, 39, on the new 90210 series — but behind the cameras only! The actor is directing a number of episodes of the show this season.