The Watts-Schreibers Are Made in the Shade!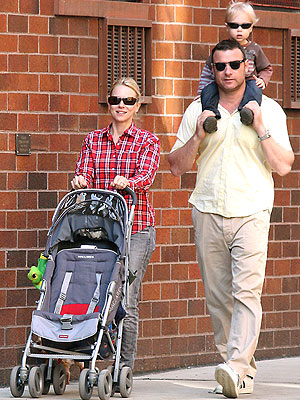 Sebastian/Splash News Online
Everybody in shades! Naomi Watts, Liev Schreiber and oldest son Alexander 'Sasha' Pete, 21 months, keep the sun out of their eyes (and paparazzi flashes at bay!) while making their way to a Soho park on Friday afternoon.
Dad joined Sasha on the playground equipment once they arrived!
The couple, together since 2005, are also parents to 4-month-old Samuel 'Sammy' Kai.
See more cute snaps in their family photo album!