Nicole and Harlow: Splendor in the Grass!
Up on her feet and ready to explore, Harlow Winter Kate Madden checks out a flower petal being shown to her by mom Nicole Richie's friend before taking off on her own! Nicole, who's due with her second child with Joel Madden in late summer, followed her 15-month-old toddler — and kept her out of some potted plants! — while at the Greystone Mansion and Park in Beverly Hills, Calif. on Friday.
See more photos in the Richie-Madden Family Photo Album!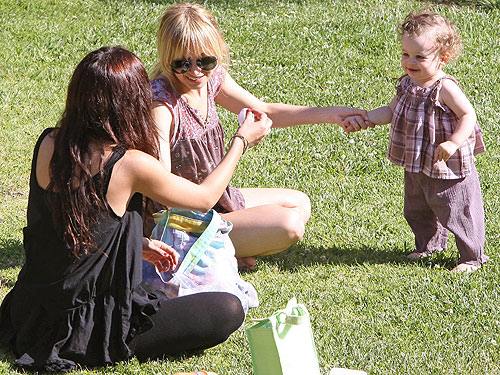 Splash News Online
Harlow wears Bonpoint's Madras smocked top and Poplin slim pants.
Click below for a photo of Harlow exploring with Nicole close behind!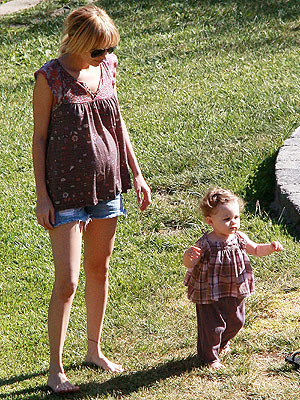 Element/Fame