Isla and Olive Share a Snack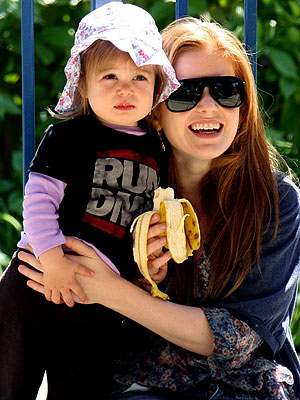 Pedro Andrade/Kevin Perkins/Pacific Coast News
Isla Fisher and daughter Olive take a break from the slide and swings to enjoy a snack in the sand on Friday.
While munching on a banana with her 18-month-old, Isla snuck in a smooch (see extended post)!
Dad is Isla's fiancé Sacha Baron Cohen. Check out a recent family photo here!
Olive wears Sourpuss' Run-DMC tee ($21).
A second photo of Isla and Olive below.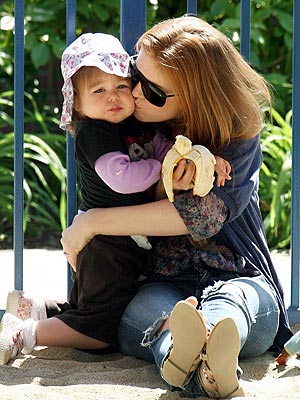 Pedro Andrade/Kevin Perkins/Pacific Coast News