Weekly Celeb Style Roundup
We know you want to know what celebs' babies are wearing and riding in, so here are the last few weeks in celebrity style.
This week was all about celeb kids in Converse, with no fewer than four wearing the classic sneakers!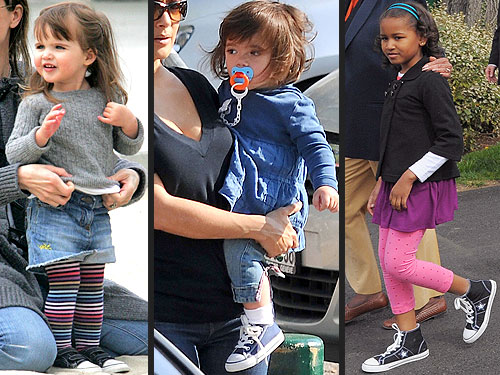 Fame; No Credit; Mandel Ngan/AFP/Getty – Frankie Benioff, Valentina Pinault and Sasha Obama in Converse
Shoes:
Click to see what else celebrity children wore this week!
Clothing:
Maternity:
Other:
Gear: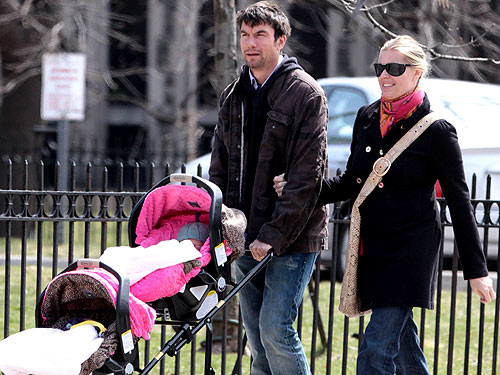 Sean O'Neill/INF – Jerry and Rebecca's girls