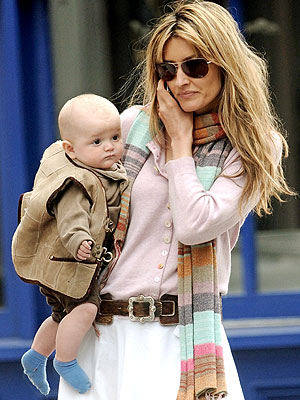 Eaglepress/INF
Hello? Californication star Natascha McElhone takes a cell phone call while balancing 6-month-old son Rex on her hip on Monday in London.
Accompanying the pair were older sons Theodore, 8 ½, and Otis, 5 ½, as well as a family friend.
The boys are Natascha's children with her late husband Dr. Martin Hirigoyen Kelly.