Garcelle Beauvais-Nilon and Husband Tote Their Twins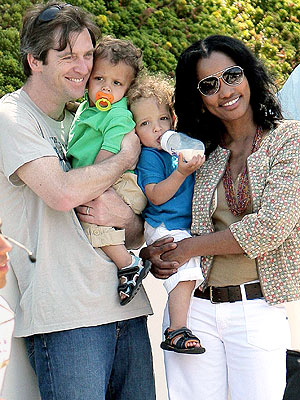 Coqueran/Fame
Happy Easter from Jax Joseph and Jaid Thomas Nilon! The 18-month-old fraternal twins attended entertainment exec Ron Meyer's holiday party, held Sunday in Malibu, Calif., with parents Mike and Garcelle Beauvais-Nilon.
The Passover/Easter bash drew quite the crowd of celebrities, including Steven Spielberg, Conan O'Brien, Kate Hudson, Ron's son-in-law Tobey Maguire and more.
Earlier in the week, the adorable twosome painted eggs with mom at a charity event — check the photos out here!
Click here for yesterday's cutie!