Tori, Dean and Liam Roll With It
Tori Spelling and Dean McDermott took 2-year-old son Liam Aaron for a spin around the neighborhood on a sunny Saturday in Los Angeles. The trio (plus Dean's son Jack Montgomery, 10 — not pictured) stopped off for lunch before returning home.
Tori and Dean are also parents to daughter Stella Doreen, 9 months.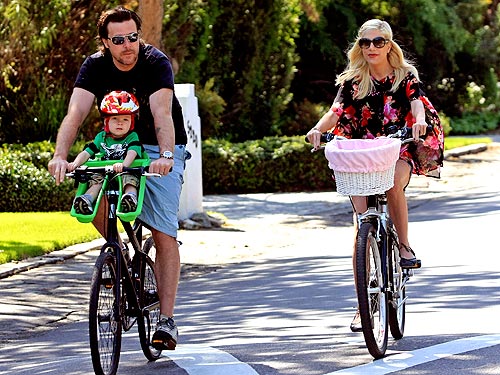 INF
Liam wears a Giro Me2 Toddler's Red Duck Goose Cycling Helmet ($29) and rides in an Bert Safe-T-Seat ($95).