Slidin' Smiles for Gretchen and Ptolemy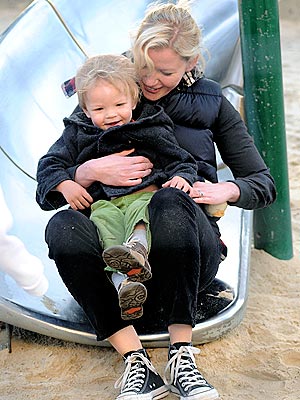 Demis Maryannakis/Splash News Online
Whee! Gretchen Mol and 19-month-old son Ptolemy John celebrate a successful slide in the West Village on Wednesday afternoon.
The former Life on Mars star, who posed on a recent cover of Cookie with her little boy, says you have to roll with the punches of parenthood. "Some days, you have it easy. Other days, you're the person wrestling with the stroller and screaming in public," she explains. "I've been on both sides."
Dad is director Kip Williams, Gretchen's husband of four years.
Click here for yesterday's cutie!