Kelly Rutherford Launches Project: Origins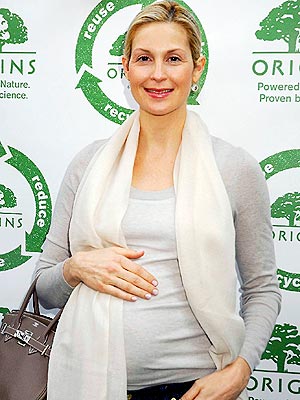 Patricia Schlein/WENN
Baby's growing fast! A casual Kelly Rutherford rests a hand on her belly as she helps launch Project: Origins Nationwide Cosmetics Recycling Program at Origins Headquarters in NYC on Thursday.
Customers can bring their empty cosmetic tubes, bottles and jars, etc. — regardless of brand — to their nearest Origins retail store or department store counter nationwide, and all returned packaging will be sent back to a central location where products will be recycled or used for energy recovery.
Gossip Girl star Kelly, 40, expects her daughter in June. Check out CBB's brief interview with her if you missed it the first time around!