Life's Good for Damian Lewis and Helen McCrory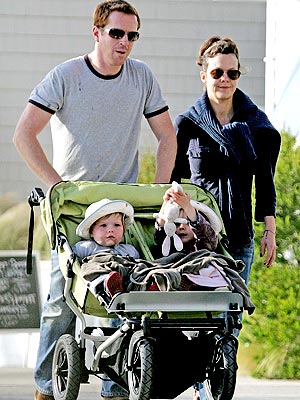 Kaminski/Whittle/Splash News Online
Life star Damian Lewis and his wife, actress Helen McCrory, were spotted out for a walk with their kids — daughter Manon, 2 ½, and son Gulliver, 17 months — in Marina Del Rey, Calif. on Thursday.
Despite the relaxing scene in the photo, the British couple — perhaps best known in the US for their work in Band of Brothers and The Queen — will be keeping quite busy in the coming months. Damian's show, Life, is a hit, while Helen's performance as Narcissa Malfoy is expected to be a highlight of the final three Harry Potter films.
Damian pushes a Mountain Buggy Urban Double ($749).