No Place Like Home for Liev and Sasha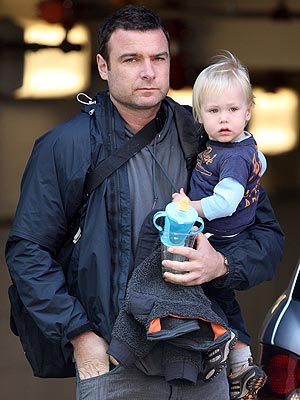 Brian Flannery/Flynet
Liev Schreiber keeps his eye on the paparazzi as he and son Alexander 'Sasha' Pete, 20 months, return home — hands full! — to their apartment last Saturday in NYC.
Liev, 41, and fiancée Naomi Watts are also parents to son Samuel 'Sammy' Kai, 3 ½ months.
See more photos of this adorable pair in their family gallery, The Watts-Schreibers.
Liev holds a Tommee Tippee Easiflow Cup in Blue (£4.55).