Nicole and Joel's Date Night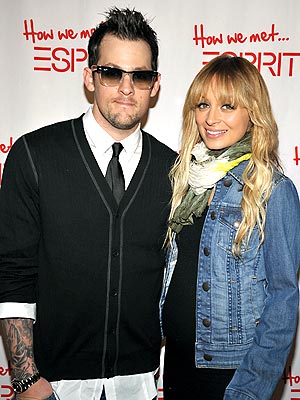 John Shearer/WireImage
Punching up basic black with some accessories — a tie and tattoos for him, a scarf and jean jacket for her — Nicole Richie and Joel Madden posed for a photo on their way into Esprit Santa Monica on Thursday night in California. The event, which was tied to the store's grand opening, was also a charity evening for the couple's Richie-Madden Children's Foundation.
Nicole, 27 and Joel, 30, expect their second child in late August/early September. The pregnancy was unexpected, Joel laughingly admits. "My mom called me and she's like, 'Is Nicole…?' Every time, I'm like, 'Mom, come on, seriously. I would tell you.' And then I swear, two weeks later, it was like…it comes true! But we're excited about it, it's going to be great."
The new baby will join big sister Harlow Winter Kate, 14 months.
See Nicole and more expectant mamas in our Who's Due Next gallery!