Suri Cruise: Pretty in Pink!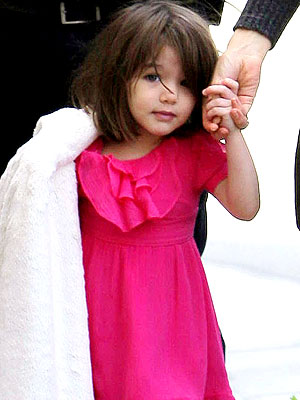 Most Wanted
And ruffles too! Suri Cruise, who turns 3 on April 18th, holds Katie Holmes' hand Wednesday as the pair visited the American Girl doll store at The Grove shopping center in Los Angeles.
Later, Suri munched on one of her flip-flops while nestled in mom's arms!
Suri wears Juicy Couture's Ruffled Silk Dress ($109).
A second photo is below.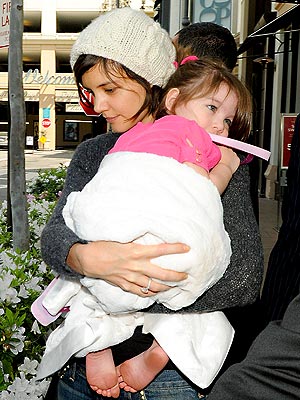 Element/Fame