Halle Berry and Her Gallery Girl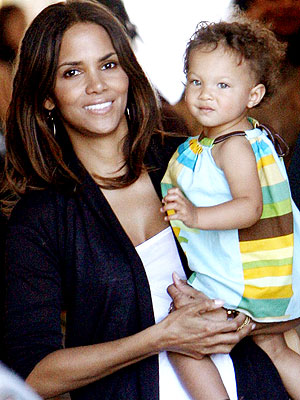 Ramey
After attending a party earlier in the day, Nahla Ariela Aubry changes into a color-blocked dress before heading to an art gallery with mom Halle Berry, where the pair took in a friend's show.
Nahla, who recently celebrated her first birthday, is the only child for Halle and partner Gabriel Aubry. The actress, 42, recently told Jay Leno that she'd like a second baby, but is honest when she admits her age is a factor. "My mind wants another child, but my body is saying something else," she explained.
Nahla wears babyNV's Stax Smock Dress ($35).
Click here for yesterday's cutie!