Sound Off! How Do You Dress Your Daughter?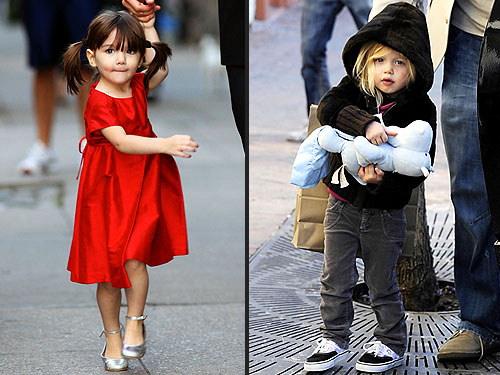 INF; Gene Young/Splash News Online
Thank heaven for little girls! They're fun to talk to, fun to play with — and fun to dress! From pretty spring dresses to cool pants and tops, the possibilities are endless when it comes to dressing female tots (same goes for males, too). So how do you dress your darling daughters? Brad Pitt and Angelina Jolie skew toward the pants/tops direction for daughter Shiloh Nouvel, 2 ½, while Tom Cruise and Katie Holmes are known for putting daughter Suri, 2 ½, in dresses — in fact, Tom has said she won't even put on pants!
So here's your chance to Sound Off! Tell us how you dress your daughters.