David Spade Opens Up About Daughter Harper
During a Monday visit to The Ellen DeGeneres Show, David Spade offered up his first public comments on daughter Harper, 7-months. Although he is no longer dating Harper's mom — Playboy Playmate Jillian Grace, who lives in Missouri with their baby girl — David said he is "getting used to" fatherhood. "It's going well," David revealed, adding:
"She's starting to kind of know… not really who I am yet, but she's getting it."
The 44-year-old actor then showed off a picture of Harper, which was taken over the weekend. "I gave her a cell phone for dinner," he joked. "That's an action shot!"
David went on to share that he plans to visit Harper in Missouri next month.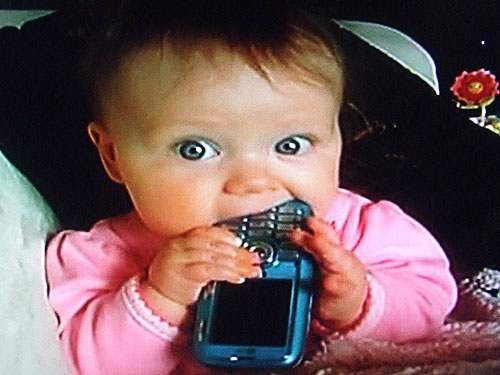 Screencap by CBB for use on our site
Source: The Ellen DeGeneres Show