Carson Daly Strolls With His Son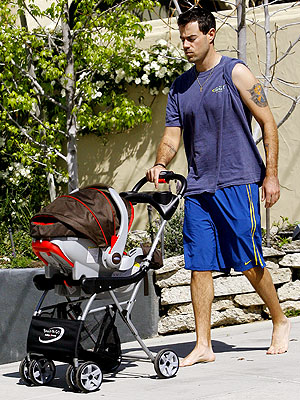 Limelight
Late-night talk show host Carson Daly took 2-week-old son Jackson James for a walk in his Santa Monica, Calif., neighborhood on Saturday. Carson and longtime girlfriend Siri Pinter welcomed their baby boy on March 15th.
Carson's sister is also expecting a baby — it's a family baby boom!
Jackson rides in a Graco Snugride Infant Carrier in Bombay ($150) which is attached to a Baby Trend Snap N Go Stroller ($65).