Alessandra Ambrósio and Anja Hit the Shops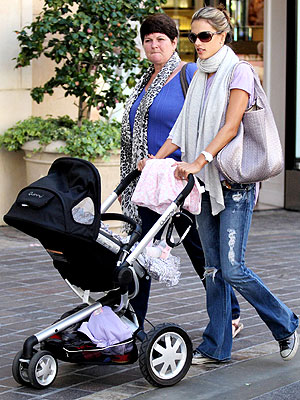 Owen Beiny/WENN
Victoria's Secret Angel Alessandra Ambrósio and a pal took baby Anja Louise Mazur, 7 months, on a trip to the mall in Hollywood last week. The threesome enjoyed some shopping — and some time in the sun!
Alessandra recently shared that she's loving her daughter's discovery period, revealing a curious Anja is doing "something different" every day! "Right now she loves her feet and she's finding her feet and sucking her thumb," Alessandra said. "That's the cutest thing."
Anja is Alessandra's daughter with fiancé Jaime Mazur.
Anja rides in Quinny's Buzz 3 Complete Stroller in black ($580) with a Mommy Hook ($8) attached to the side. Read our review here!