Wayne and Maile Brady Flash Their Pearly Whites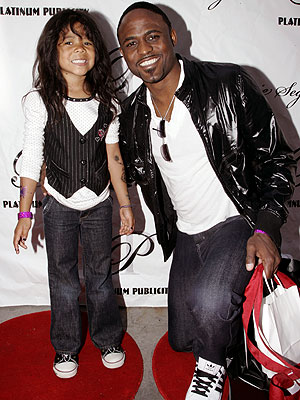 Tiffany Rose/WireImage
Their outfits match — and so do their smiles! Funnyman Wayne Brady hit the red carpet with daughter Maile Masako, 6, on Wednesday at Melanie Segal's Kids' Choice Awards Lounge, presented by Stouffer's, at The Magic Castle in Los Angeles.
For every celebrity in attendance, Stouffer's donated 1,000 meals to the city's needy families, in hopes of donating around 70,000 meals total.
Mom is Mandie Taketa Brady, whose divorce from Wayne was finalized last year.
The Kids' Choice Awards air tonight at 8 p.m. on Nickelodeon.