The Alba-Warren Family Takes on Manhattan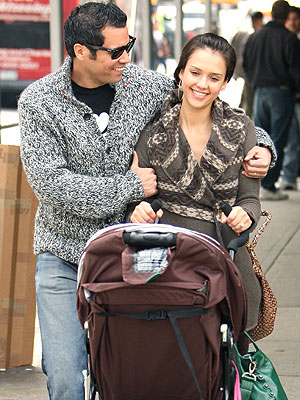 INF
Proud parents Cash Warren and Jessica Alba doted on daughter Honor Marie, 9 months, Friday as they walked through the New York City streets.
The night before, Jessica and Cash attended the American Museum of Natural History's "Museum Dance," an all-green event to benefit the Museum and bring attention to eco-related causes. (Jessica scored high marks for her pretty party dress!)
For more of this fun young family, check out our Alba-Warren Family Album.
Click below to see a shot of cutie-pie Honor quenching her thirst!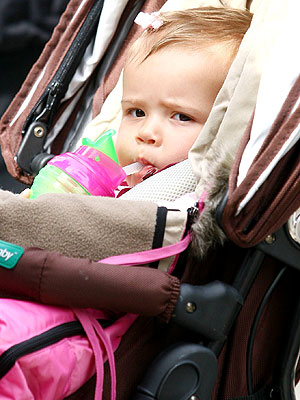 JDH/WENN
Honor drinks from a Munchkin Straw Cup with Latch ($3) and rides in an Orbit Baby Toddler Stroller ($600).