Sasha Schreiber is Head and Shoulders Above the Rest!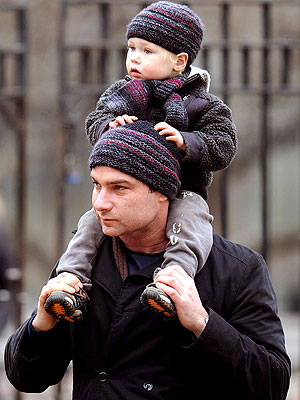 FPZ/Fame
Do you see what I see? Alexander 'Sasha' Pete Schreiber, 19 months, got a bird's eye view of Manhattan from atop dad Liev Schreiber's shoulders — check out their adorable matching hats! — while out for a walk last week.
The duo, accompanied by mom Naomi Watts, took a stroll through their neighborhood before stopping to play at a local park.
Want to see more of this fun family? Check out their album, The Watts-Schreibers!