Jennifer Connelly and Family Pause for a Cause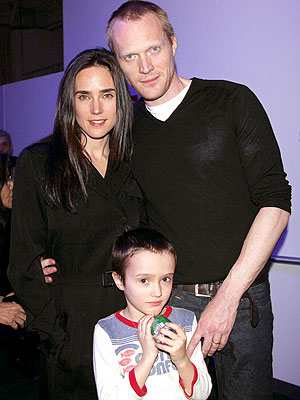 Scott Gries/PictureGroup
Jennifer Connelly, Paul Bettany and son Stellan, 5 ½, stopped for a photo Monday night at the Hudson Rise Picnic benefit in New York City.
The event, hosted by the Tribeca Community Association & Canal West Coalition, was aimed at protecting downtown Manhattan's waterfront, halting the development of a two-acre sanitation facility near the Hudson River's edge. The family lives near the planned development in the trendy Tribeca neighborhood.
Next up for Paul is a reprise of his Iron Man role in Iron Man II, while Jennifer can be seen in theaters now, in He's Just Not That Into You.