Anthony and Everly Kiedis' Sandy Stroll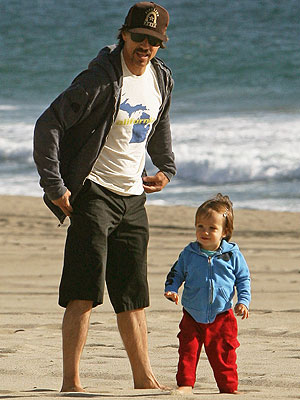 Flynet
With his hair clipped out of his eyes, Everly Bear Kiedis, 17 months, enjoyed a walk along the water — on his own two feet! — while strolling the Malibu shores with dad Anthony Kiedis on Monday in California.
Mom is model Heather Christie, from whom the Red Hot Chili Peppers frontman split last year.
Everly wears FreeCity youngones Dove Hoody in Bright Blue ($132).
Click here for yesterday's cutie!