Alexis Grace Welcomed Home by Daughter
Sporting a t-shirt with mom's face on it, 2-year-old Ryan Elizabeth greets American Idol cast-off Alexis Grace at the Memphis airport upon her return home Tuesday.
After last week's surprise elimination, Alexis was excited to get back to her little girl. "I'm going to go home and watch Elmo with her. We're going to go play with the toys in her bedroom. That's the first thing I'm doing, and I can't wait," she told PEOPLE.
Ryan is the first child for Alexis, 21, and her fiancé.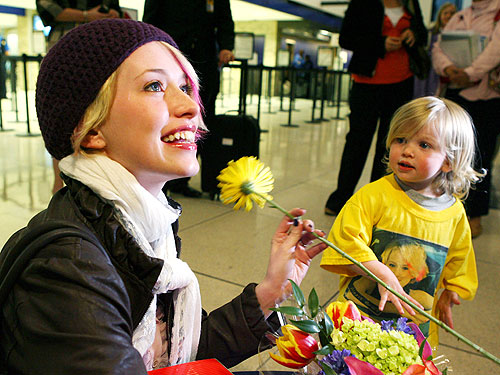 The Commercial Appeal/Landov
Source: PEOPLE