Alyson and Alexis Grin in Gray
Making the most of their Saturday, Alyson Hannigan and Alexis Denisof went out for breakfast at Cafe Montana, then made their way to Williams-Sonoma to browse before grocery shopping at Whole Foods.
The couple, married since 2003, expect their first child in the next few weeks. We can't wait to see what the former Buffy stars are having!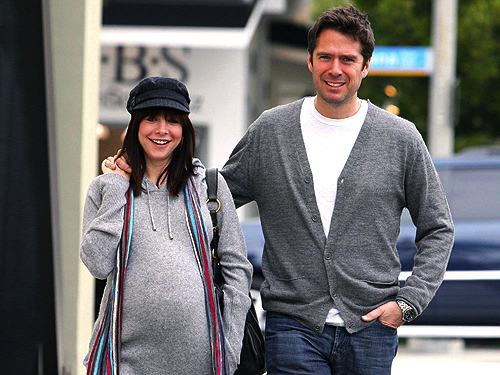 Bauer Griffin
Alyson wears Isabella Oliver's hooded sweater dress in soft heather grey ($210).