Kelly Rutherford Talks Cleaning Green With CBB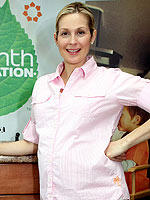 Diane Bondareff/Startraks
Currently expecting her second child, Gossip Girl star Kelly Rutherford has kept busy throughout her pregnancy, filming the hit show in NYC while caring for son Hermés Gustaf Daniel, 2.
On Wednesday, the actress took time out to sit on Seventh Generation's healthy home panel, which launched Health eHome, a partnership between WebMD, Healthy Child Healthy World and Seventh Generation. The website lets families see the potential dangers and hazards in every room in their house while offering safer alternatives with quick bites of info and videos.
CBB had the chance to speak to Kelly, 40, after the presentation. Pregnant with a daughter due in June, Kelly wanted to keep the baby's name private, but chatted with us about cleaning with Hermés, nursing and the work/home balance.
You're here today with Seventh Generation to discuss keeping families safe from toxic cleaning products, an important part of March's Poison Control Month. As mom to a 2-year-old son and with a daughter on the way in June, why is this important to you?
I discovered [Seventh Generation] products a long time ago — maybe 10-15 years — because I'm very sensitive to smells. I [was] very sensitive to the products my mother used around the house. For me, it was heaven to find products that are biodegradable. They're not bad for you, and also not bad for the future of your kids and the environment. It's such a huge concern for all of us.
Being a mom, I love being able to … [get all my cleaning] done and get on with my day. [Hermés] loves to help clean — kids love to do whatever you do. He sees me spraying things and I like the Swiffer, so we do a lot of Swiffering. He loves to help me and I never fear that if he goes under the sink, he's going to [get sick from chemicals in cleaning products].
It's such a comfort as a mom to know that he can help me clean everything and he's fine. Especially being pregnant, you're wondering 'What am I around?' It's nice to know that when you're home, at least within your reach, you can do what you can to protect your kids.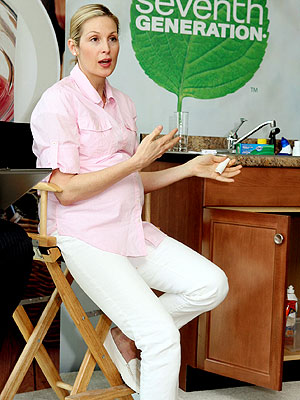 Diane Bondareff/Startraks
Last December, you revealed that you are still nursing Hermés at age two and plan to nurse your daughter when she arrives. CBB readers Ruth and N.S. wanted to know more about this. Can you share your thoughts?
I believe you should breastfeed as long as it's right for you and your child — if that's three months, six months, three years — that's your business, and between you and your child. It can only be beneficial whether it's nutritional or nurturing — you shouldn't be limited by what other people's opinions are.
If you're lucky enough to have the time and energy to do, why not? It's an incredible bond with your child and it improves their immune system.
[However,] I don't judge anyone who doesn't do it because it's very difficult to do, especially in the beginning. For me, the people I had talked to when I got pregnant all believed in nursing, but it took me forever to be able to do it.
I called [lactation consultant] Cynthia Epps, this wonderful woman with a company called MotherWork. She came in and was a godsend for me.
It also depends on your lifestyle. If you have to go back to the office, you're going to have to pump, and you may have to stop breastfeeding and use formula. For me, we were traveling a lot and on airplanes and found [nursing] very helpful.
It's not for everyone, but I believe in it 100 percent for as long as you can do it; as long as it feels right for you and your child. And I am still nursing! It's not the same — nursing a 3-month-old [versus] a 2-year-old — very different!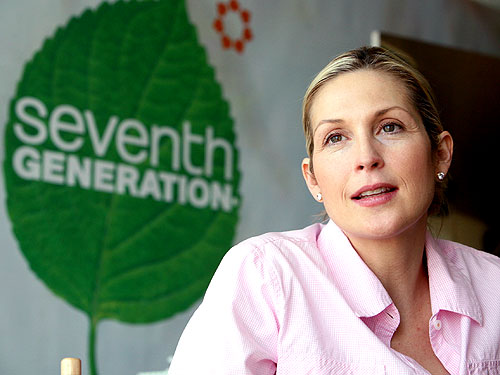 Diane Bondareff/Startraks
With Gossip Girl now a bona fide hit, you're spending long days filming in New York City. CBB readers Lauren, Colleen and Nancy wanted to know how you're able to balance being a mom with the time commitment the show requires.
I don't think it matters what you do for your work. My job is no different than anyone else's other than it happens to be a little more public. I still go to work, I still have to pay the bills and do my thing. I try to be at home as much as I can, which Gossip Girl really allows.
I just focus on the priorities — I focus on my kids. The work will come and go, everything else may come and go in life, but I waited a long time to have my son. He is my primary focus. He's rocked my world in terms of how I look at the environment, how I look at my work … He puts everything in perspective for me.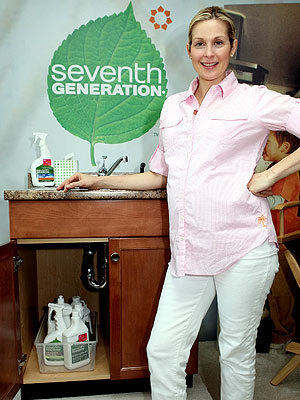 Diane Bondareff/Startraks
Staggering poisoning statistics:
Nearly ten percent (8.7%) of all calls to the U.S. Poison Control Centers involve toxic exposure to household cleaners (American Association of Poison Control Centers).
More than 50% of the poison exposures reported to U.S. Poison Control Centers affect children younger than six years (American Association of Poison Control Centers). Exposures in this group commonly involve cosmetics and personal care products, cleaning substances, pain relievers, topical medications, foreign bodies, cough and cold preparations, and plants.
Seventy percent of parents with kids under six years old store their household cleaning products/solutions under the sink (survey commissioned by Seventh Generation).
Thirty-three percent of people think that the kitchen is potentially the most harmful to children. Sixteen percent do not believe that any room in their home is harmful to children (survey commissioned by Seventh Generation).
Related links: