Alyson Hannigan's Jamba Juice Jaunt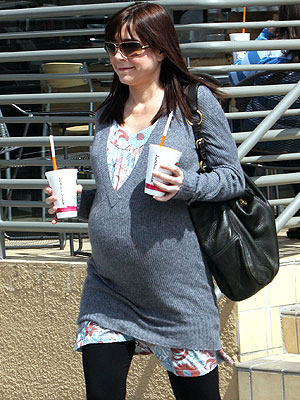 Flynet
It was Jamba Juice for two on Thursday, as Alyson Hannigan stopped by the smoothie shop on the way to work, picking up drinks for herself and husband Alexis Denisof before heading over to the How I Met Your Mother set.
Alyson, 34, and Alexis expect their first child in early April. They know the sex of the baby, but the rest of us have to wait until the delivery to find out!
Who else has babies on the way? Check out our Who's Due Next gallery!