Keri Russell and River Touch Down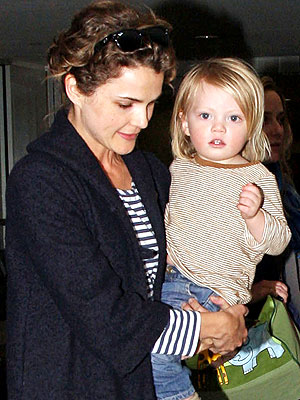 Bauer Griffin
Keri Russell and her inquistive son, River, were spotted arriving at LAX from New York on Wednesday afternoon. The 21-month-old pointed at the paparazzi and chatted with mom as they waited for their car. Keri recently shared that her little blondie loves to read — but not entire books!
"We do read [him] books, and he has his favorites, but right now it's very much like 'Read this one, read this one. We read the first two pages, then he's like, 'And now this one.' I'm like, 'But we haven't gotten to the best part! Let me finish.' It's a lot of that."
Dad is carpenter Shane Deary, whom Keri, 32, wed two years ago.
Click here for yesterday's cutie.