Got a Question for Kelly Rutherford?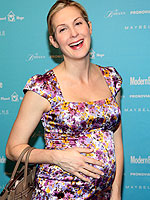 Astrid Stawiarz/Getty
CBB will have five minutes to chat with Kelly Rutherford tomorrow, and we'd like to know what you're most interested in finding out from her! Expecting a baby girl in June, the Gossip Girl star, 40, is also mom to son Hermés, 2. We need just a few fabulous questions from our readers, and would love to pick your brains — what would you like to ask Kelly?
(And no, we're not going to ask her about her marital issues. Gossip Girl, motherhood, new daughter and Hermés questions only, please!)
Leave your questions in the comments!