Leni Klum Gives Heidi a Squeeze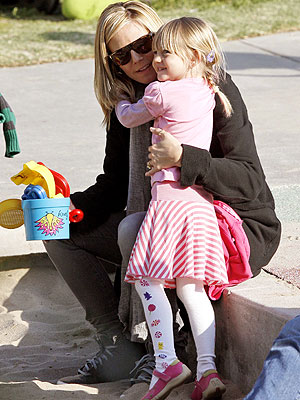 Ramey
Taking a break from playing in the sandbox, 4 ½-year-old Leni Klum goes in for a squeeze, giving mom Heidi Klum a quick hug before heading back to her toys.
Later on, Heidi helped oldest son Henry, 3 ½, flip around on the monkey bars (see extended post)! The model, 35, recently told Ladies Home Journal that she became an American citizen last year so that she could vote.
"Having mixed-race children, I feel that when I tell them they can be anything, it now means they really can."
Leni is wearing Splendid's Puff Sleeve Tee in Seashell Pink ($29) paired with Gymboree's Candy Shoppe Tights (not available online, check in-store or eBay).
Click below for a photo of Henry and Heidi!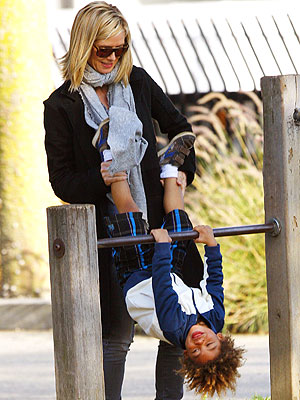 De La Cruz/Most Wanted