Jessica Alba's Grocery Girl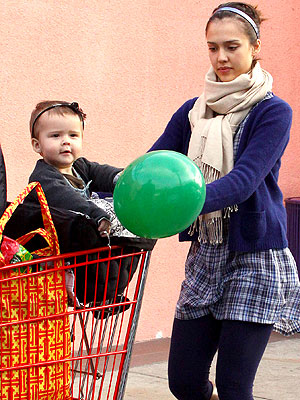 Limelight
Honor Marie Warren leaves the grocery store with a present — a green balloon! — after stocking up at Bristol Farms and Whole Foods with parents Jessica Alba and Cash Warren on Saturday in Beverly Hills, Calif.
The 9-month-old is the first child for the couple, who married last May. See more pictures of the Alba-Warrens in their family album!
Honor sits in a BuggyBagg in BlackToile/Black Twill ($60).