Alyson Hannigan: Turkey's Done!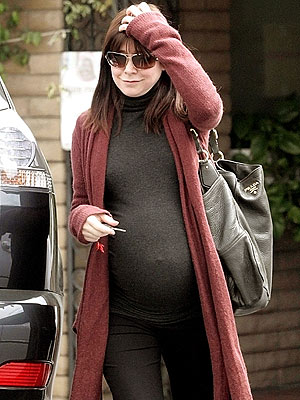 Gaz Shirley/Pacific Coast News
Wrapped up in a cozy sweater, we can still see a glimpse of belly button as Alyson Hannigan strolls back to her car after picking up veggies at the co-op in Santa Monica on Sunday. Baby is expected in the next few weeks — early April, we've heard!
Although the actress, 34, knows the sex of the baby, she's decided to stay mum until the birth. Guess we have a bit longer to wait!
She currently stars on How I Met Your Mother, airing Monday nights at 8:30 p.m. on CBS.
Who's up next in Who's Due Next? Alyson! Check out the rest of the currently expecting celeb mamas at the link.