Brady Wilkerson's Baby Blues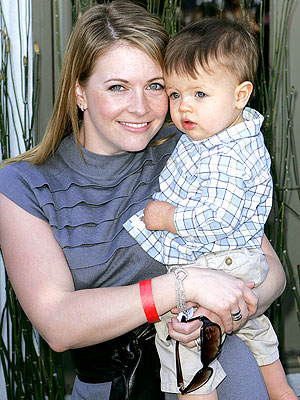 Landov
Melissa Joan Hart cuddles up to her blue-eyed babe, Braydon, while attending John Varvatos' and Converse's Stuart House benefit last Sunday in Beverly Hills, Calif.
It was a busy week for the Hart-Wilkersons — on Tuesday, Melissa and husband Mark celebrated Brady's first birthday with a trip to Disneyland, where they partied with Pooh Bear.
Melissa, 32 and Mark are also parents to son Mason, 3.
Next up for Melissa is My Fake Fiancé, airing April 19th on ABC Family.