Perry Farrell and His Dapper Dudes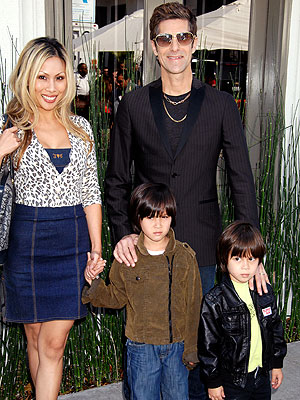 Gilbert Flores/CelebrityPhoto
Perry Farrell proudly places hands on the shoulders of his boys — Hezron Wolfgang, 6 ½ and Izzadore Bravo, 4 — as they arrive at the John Varvatos store last Sunday for the Stuart House Benefit.
The former Jane's Addiction rocker, 49 and his wife, Etty Lau Farrell, have been married for seven years. Perry also has son Jobel Ari, 10, with ex-girlfriend Christine Cagel.
Check out Perry and other rockin' pops in our Rock Star Dads Gallery!