Ashlee and Bronx Cuddle Up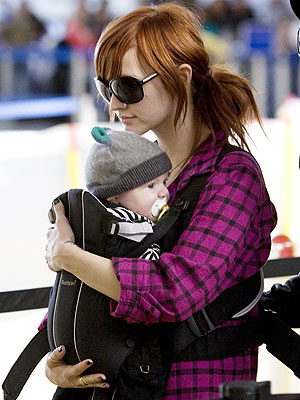 MAateiH/Matingas/Bauer-Griffin
Although these photos are a bit older now (they were taken Tuesday, March 3rd), they're just becoming available to a majority of blogs, so we wanted to make sure to get them up on CBB for those of you who may not have sneaked a peek elsewhere!
Ashlee Simpson-Wentz keeps a tight grip on 3-month-old son Bronx Mowgli as she and husband Pete Wentz make their way through LAX. On their way to the UK for Fall Out Boy's European tour, Ashlee and Bronx spent a week on the road with the band before returning home.
Next up for Ashlee? The updated version of Melrose Place — she's just been cast!
Click below for another photo, this time with Pete!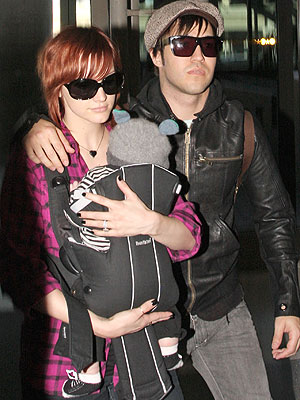 MAateiH/Matingas/Bauer-Griffin